Looks like my post for today somehow went awry and I only have my phone to blog with! But after a long shopping trip today I have some wonderful new polish. :)
Left to right: China Glaze Ahoy!, Frostbite, and Orange Knockout. Sally Hansen Insta-Dri Magenta Moves and Blue By!
I also picked up some shea butter and parafin lotion from Bath and Body Works. The pure shea butter is divine!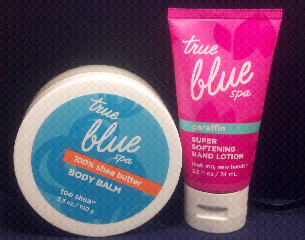 *Sorry for the poor photo quality, my phone isn't made for blogging! Does anyone know of any better blogging apps for android? "Blogger" isn't allowing me to upload the full sized photographs, which are actually quite nice on my phone...